Baxter Church of The Way Satellite Campus
Don't forget we will be in our new location 102 E. Watson. If you don't have a church family, come to our 9:30 am service. We're a very kid friendly church so bring your kiddos!
We hope to see you Sunday!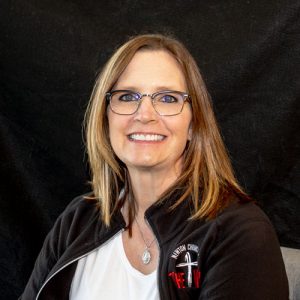 Julie Brandt - Satellite Campus Leader
Mike Brandt - Satellite Campus Leader
Sunday Night Youth at Baxter Way
Starting Aug. 29th from 6pm-8pm, we invite all 7th-12th graders to come to the Baxter Church of The Way, 102 E. Watson for supper, games, worship and a lesson! We'd love for you to register your youth. I promise we won't bombard you with emails. We just want to be able to contact you in the event of an emergency or weather related issue. If you have questions, contact Julie at Baxter@theway146.com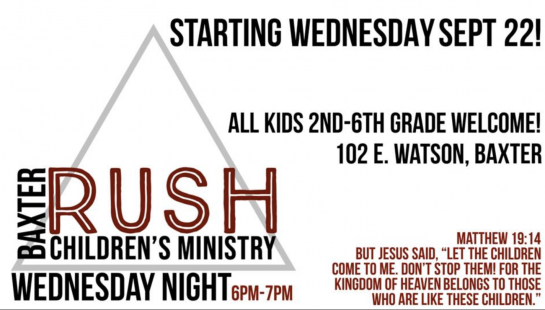 Baxter Rush Wednesdays!
Drop your 2nd-6th graders off to us on Wednesday nights form 6pm-7pm! We have snacks, learn about Jesus, do crafts and have tons of fun!
IF:Gathering 2022
Ladies! Join us March 4th and 5th for the IF:Gathering! We will have food, fellowship, worship and CHOCOLATE! It's only $10 to attend. Register online now! Friday | 6pm-9:30pmSaturday | 9am-4pm Snacks and meals provided!
Register Here
Sunday Night Youth at Baxter Way
Statement of Faith, Core Values and Generous Orthodoxy